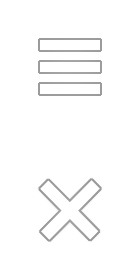 Ethics Series – a discussion on leadership and values (May 2018)
Previous events
Clifford Chance launched the first session in its new Ethics Series. It comprised of a panel event organised jointly with the Canary Wharf Multifaith Chaplaincy exploring how people's values inspire the way they do business – what happens when values are in conflict with business or organisations, and how our values influence business.
Our speakers were:
Andrew Bailey, Chief Executive of the Financial Conduct Authority.
Philippa Foster-Back, Director of the Institute of Business Ethics.
Antony Jenkins, Founder and Executive Chairman of 10x Future Technologies.
Habib Motani, Partner in the Banking and Finance practice at Clifford Chance.
Paula Vennells, Chief Executive of the Post Office.
To access a recording of this session, please click on the CC iPlayer above (also accessible on smart phones and tablets). If you are experiencing access issues with this recording, please open another browser or contact Hannah Odusami for a link.