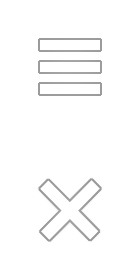 In Conversation with Baroness Amos (July 2018)
19 July 2018
To celebrate the centenary of women's suffrage, Clifford Chance in partnership with The Fabian International Policy Group were delighted to introduce Baroness Amos, the former UN Under-Secretary-General for Humanitarian Affairs and Emergency Relief Coordinator on Thursday 19 July. Baroness Amos served in her role at the UN between 2010-2015. She was also the first black woman to serve in the British cabinet, as International Development Secretary and later as Leader of the House of Lords.
This event was a great opportunity to hear from one of the UK's most distinguished politicians who has served at the highest levels of government in the UK and at the UN.
She discussed issues as diverse as the Syrian refugee crisis, humanitarian interventionism and international law and UN reform.
To access a recording of this session, please click on the CC iPlayer above (also accessible on smart phones and tablets). If you are experiencing access issues with this recording, please open another browser or contact Hannah Odusami for a link.