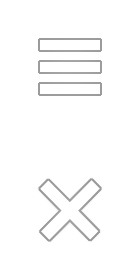 In Conversation with Dr Patricia Lewis (13 December 2018)
We are delighted to welcome Dr Patricia Lewis, Research Director for International Security at Chatham House.
Since graduating in physics from Manchester University and gaining her PhD in nuclear physics from Birmingham University, Patricia has engaged in scientific pursuits which are outside the typical experiences of most people. She served on Hans Blix's WMD Commission and has a long and distinguished career in relation to nuclear non-proliferation and disarmament and the prohibition of chemical weapons. Patricia has served as Deputy Director and Scientist in Residence at the Center for Non-proliferation Studies at the Middlebury Institute of International Studies at Monterey; been a Director of the UN Institute for Disarmament Research; and a member of the 2010-11 Advisory Panel on the Future Priorities of the Organisation for the Prohibition of Chemical Weapons. In 2009 she received the American Physical Society's Joseph A Burton Forum award for 'outstanding contributions to the public understanding or resolution of issues involving the interface of physics and society'.
Do join us for what promises to be an exceptional insight into the search for world peace appropriately during the December season of goodwill.
To RSVP, please click below.