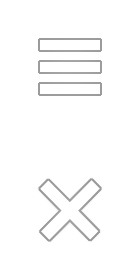 Credit rating agencies
Topic Guides
Credit Rating Agencies rate debtors' ability to repay on time. Their activities are now extensively regulated, for example via the European CRA Regulation and Rule 17g-5 in the United States.
This Topic Guide looks at the regulated activities that enable the debtors' ability to repay on time and allows easy access to briefing notes and other materials prepared by Clifford Chance's team of credit rating experts.
Inside this Topic Guide
Credit rating agencies (CRAs) issue opinions on an issuer of debt's ability to repay on a timely basis. This can be either an issuer rating: on an issuer's general credit worthiness; or an instrument rating: rating a specific debt obligation such a bond or note or loan. CRAs which are recognised in the EU as External Credit Assessment Institutions (ECAIs) under CRD IV (Directive 2013/36/EU and Regulation (EU) 575/2013) are involved in assessing the risks associated with assets held by financial institutions (such as banks) which are subject to capital adequacy requirements.
CRA Regulation: In 2009 Regulation No 1060/2009 on Credit Rating agencies (CRA Regulation) introduced a legally binding registration and surveillance system for credit rating agencies that issue ratings intended for use for regulatory purposes. It was introduced in response to accusations that the agencies had given inaccurate ratings of certain structured finance securities, which, it is argued, contributed to the large losses experienced by some financial institutions during the financial crisis.

The parts of the CRA Regulation that require member states to produce national implementing measures were implemented in the UK in June 2010 by the Credit Rating Agencies Regulations 2010 (SI 2010/906) (as amended by the Credit Rating Agencies (Amendment) Regulations 2011 (SI 2011/1435)).

CRA2: In 2011 the CRA2 Regulations amended the CRA Regulation by transferring supervisory responsibility for CRAs to ESMA.
CRA3 (consists of a Regulation and a Directive): Further amendments to Regulation 1060/2009 on CRAs to reduce over-reliance on ratings, address potential conflicts of interest due to the 'issuer-pays' model, increase competition, introduce civil liability and provide for the European Rating Platform. This ESMA database provides free access to current information on credit ratings and rating outlooks to increase transparency around credit ratings and help investors make informed decisions.

CRA3 came into force on 20 June 2013. Of particular interest is an expansion of the scope of obligations imposed by the CRA Regulations to include obligations on issuers, sponsors and originators of securitisation instruments. These include a dual rating requirement, an obligation to consider approaching a "smaller CRA" and finance disclosure requirements. These disclosure requirements have since been repealed and recast by the Securitisation Regulation, however, the disclosure templates prepared by ESMA under Article 8b of The CRA3 package remain relevant as transitional measures until new templates begin to apply. See Securitisation Regulation and STS Framework Topic Guide. The main areas of focus for the EU legislative authorities were the rotation of CRAs over the life of a transaction (rules now restricted to re-securitisations), improving the transparency of the debt rating process and increasing the frequency with which sovereign debt ratings in particular are re-assessed and the introduction of a uniform regime for civil liability of CRAs in respect of investors.
ESMA must also publish a list of registered and certified CRAs, together with their total market share, to assist with compliance with the obligation to consider appointing a smaller credit rating agency contained in Article 8d of the CRA Regulation. The current ESMA market share list was published on the 3 December 2018.
Status:

On 20 June 2013 a Directive (2013/14/EU) amending UCITS IV Directive and AIFM Directive in respect of excessive reliance on credit ratings, and a Regulation (462/2013) amending CRA2 (513/2011) came into force. The Directive and the Regulation were published in the Official Journal on 31 May 2013.

On 6 January 2015, Delegated Regulations containing Regulatory Technical Standards (RTS) were published in regard to:

the European Rating Platform (2015/2) which applied from 26 January 2015 (when it entered into force); and
the periodic reporting of fees charged by CRAs (2015/1) which entered into force on 26 January 2015 and will apply from 21 June 2015.

The most recent consolidated text is dated 1 January 2019.

ESMA guidelines on periodic information to be submitted by CRAs were published 23 March 2015 and came into effect on 23 August 2015. ESMA issued revised guidelines on submission of periodic information for supervisory purposes on 5 February 2019.

Implementation:

The majority of the provisions under the Regulation entered into force on 20 June 2013. Provisions regarding conflicts of interest for investments in CRAs to apply one year after entry into force and provisions on assessment of stringency of third country requirements applied from 1 June 2014.

The RTS on periodic reporting of fees applied from 21 June 2015, and the RTS on information CRAs make available to ESMA applied from 26 January 2015.

An associated Directive entered into force on 20 June 2013 and Member States were required to transpose no later than 21 December 2014.
Registration required
You need to be a registered user to see the full content of this page.
Registration required
You need to be a registered user to see the full content of this page.
Registration required
You need to be a registered user to see the full content of this page.
Registration required
You need to be a registered user to see the full content of this page.
Registration required
You need to be a registered user to see the full content of this page.