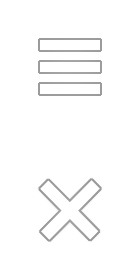 Insights on Brexit
Call Series
We are pleased to present 'Insights on Brexit', a series of calls offering you our insights on Brexit. We will have dedicated calls for Corporates, Insurers, Banks and Asset Managers and discuss what happens next following the result of the UK EU referendum.
Each call lasts for around 30 minutes and focusses on a specific topic, with participants able to submit questions in real time via Webex during the call.
Online recordings of previous calls are available below.
If you would like further information please get in touch with your usual contact or Antonia Hayes.
Earlier this year, the UK gave notice of its withdrawal from the European Union following its vote to leave. The clock is now counting down to 29 March 2019, when the UK will leave the EU. However, recognising the severe impact that a disorderly exit would bring to cross border business, the UK has said it will seek a transition (or implementation) period of about two years from the exit date, when the UK would not be a member of the EU but the status quo of single market and customs union access would largely remain.
On the 29 March the UK will take the unprecedented step of giving notice under Article 50 of the Lisbon Treaty of its intention to leave the European Union. The clock will start ticking and negotiators will have two years in which to agree the UK's exit deal.