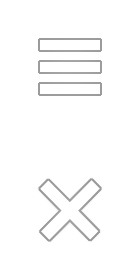 Equity Capital markets
Our Financial Markets Expertise
We provide cutting edge advice and execution on the legal, regulatory and practical aspects of domestic and cross-border equity and equity-linked offerings.
You will find our client resources below, grouped according to resource type and country to help you find those materials most relevant to you. Additionally, you may want to refer to resources stored under other product types such as Debt Capital Markets. Further detail on our Equity Capital Markets practice can be found under Read more.
Widely acknowledged as the market leaders, our Equity Capital Markets practice has advised on some of the most high profile transactions and a number of market firsts, including the IPO of Glencore International – the largest ever IPO in London. Our clients include some of the world's most sophisticated companies, investment banks, securities markets, underwriters, hedge funds, insurance companies, private equity houses and fund managers.
Our global reach enables us to advise on international offerings of shares and depositary receipts and equity-linked instruments listed on the major exchanges in Europe, the US and Asia. One of our major differentiators is that we have one of the largest London-based US Securities practices. The London team works seamlessly with our large SEC registered capital markets practice in New York to advise on all aspects of US securities laws and regulations.
Our experts also regularly advise on matters arising out of continuing regulatory securities compliance requirements including OFAC and FCPA issues. In public market facing matters, it is essential that listed companies, investors and financial institutions in their various capacities have access to the most cutting edge thinking and experience and our corporate and equity capital markets lawyers provide this expertise.
We have substantial experience of working in multi-disciplinary teams and can draw on tax, regulatory, employment/incentives and other areas of expertise as required.